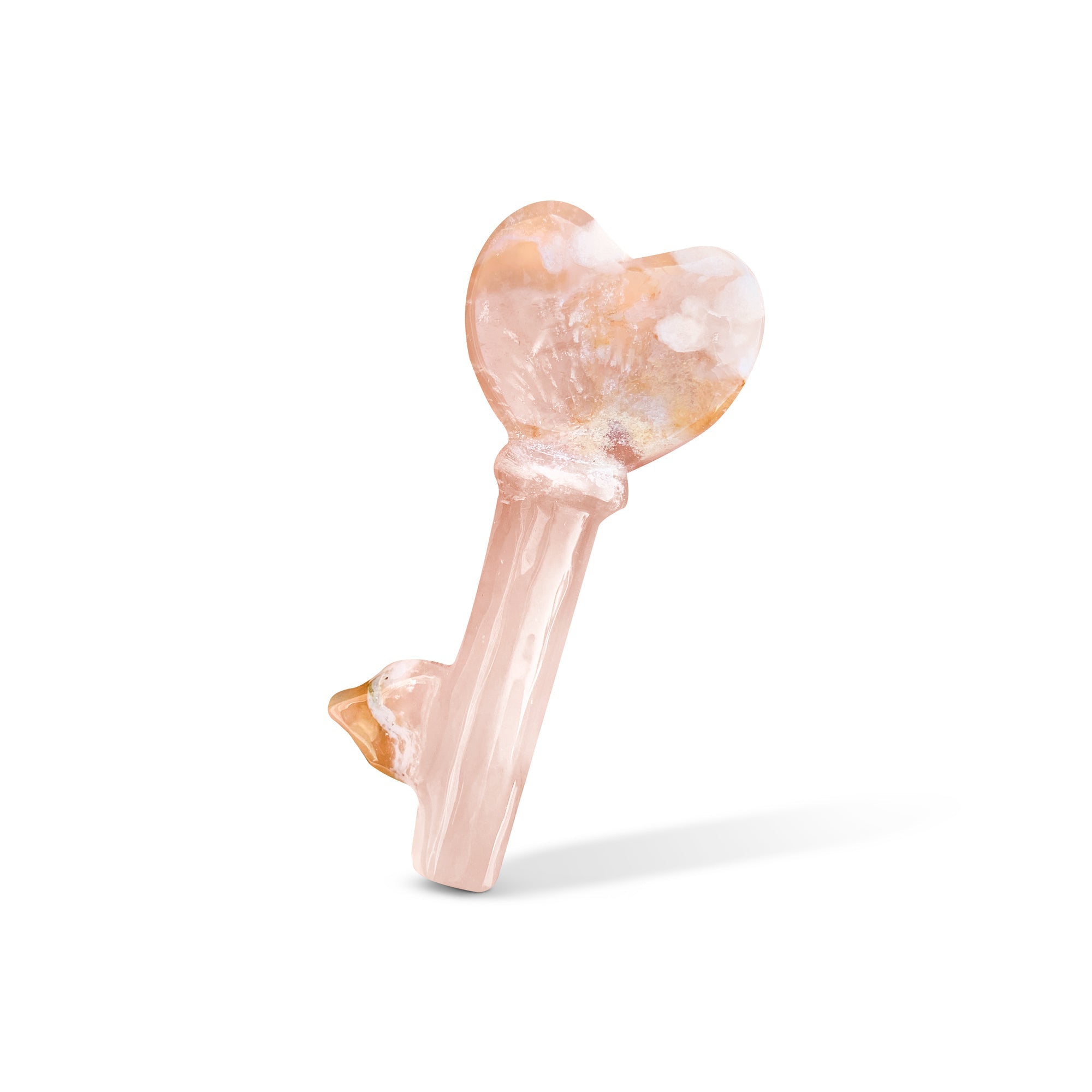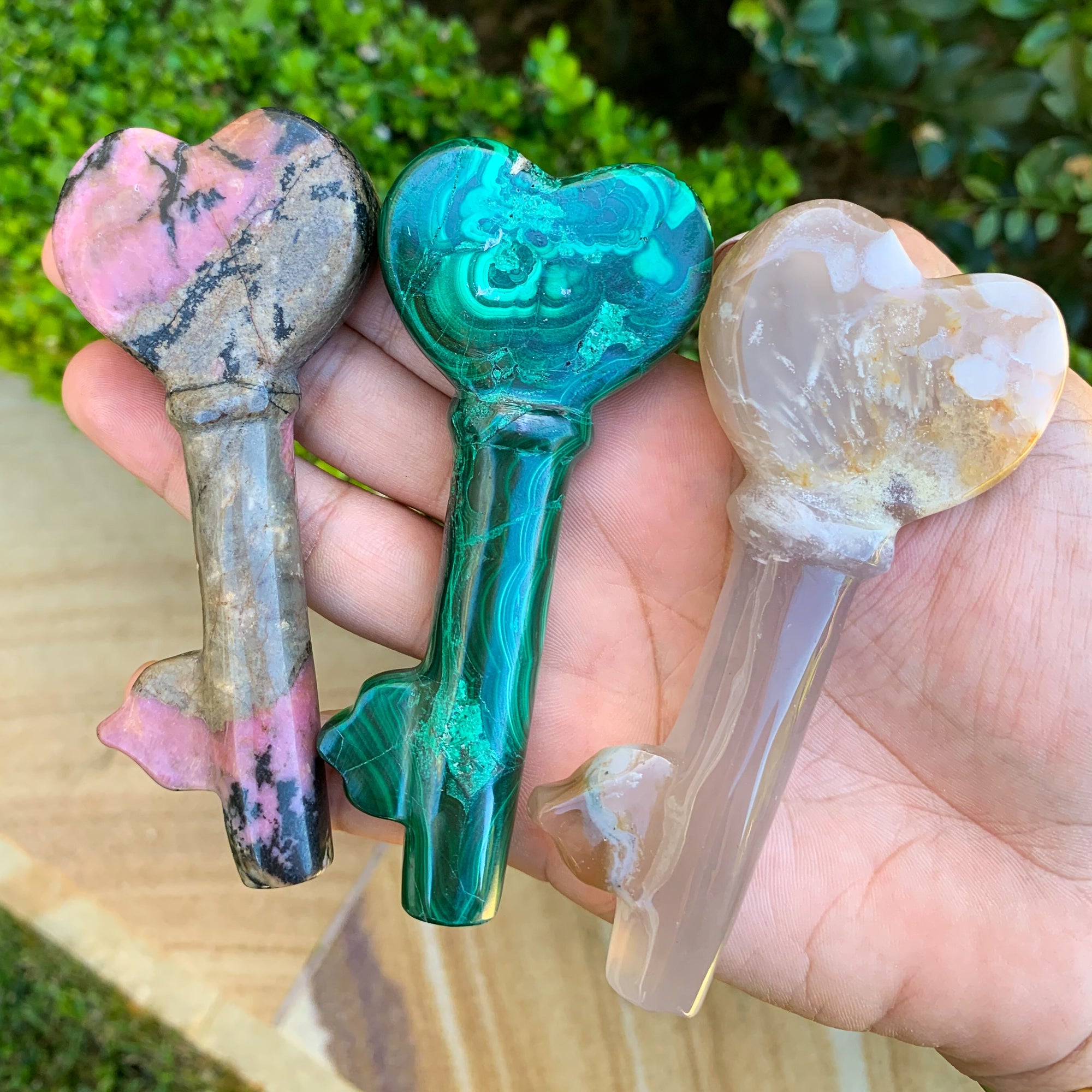 FLOWER AGATE KEY
$279.00 AUD
or make 4 interest-free payments of $69.75 AUD fortnightly with
More info
KEY-FLAG
A lovely large Flower Agate key to decorate your coffee table or bedside table. 


10cm in length
90 grams weight
About Flower Agate
Flower Agate is a soft pink Agate/Chalcedony - a recent discovery from Madagascar.
This stone has a gentle, and nourishing energy resembling a field of flowers. The circles and dots represent seeds and the floral plumes represent the blossom, reminding us that we start out as seeds, then blossom and grow. Flower Agate helps us envision the process of growth, honoring and appreciating each part of the process.
Flower Agate helps us reach our highest potential, protecting us from fears and self-doubt.
Flower Agate inspires us to manifest and nurture our dreams. Its energy ignites a passion to pursue dreams and live life to the fullest.