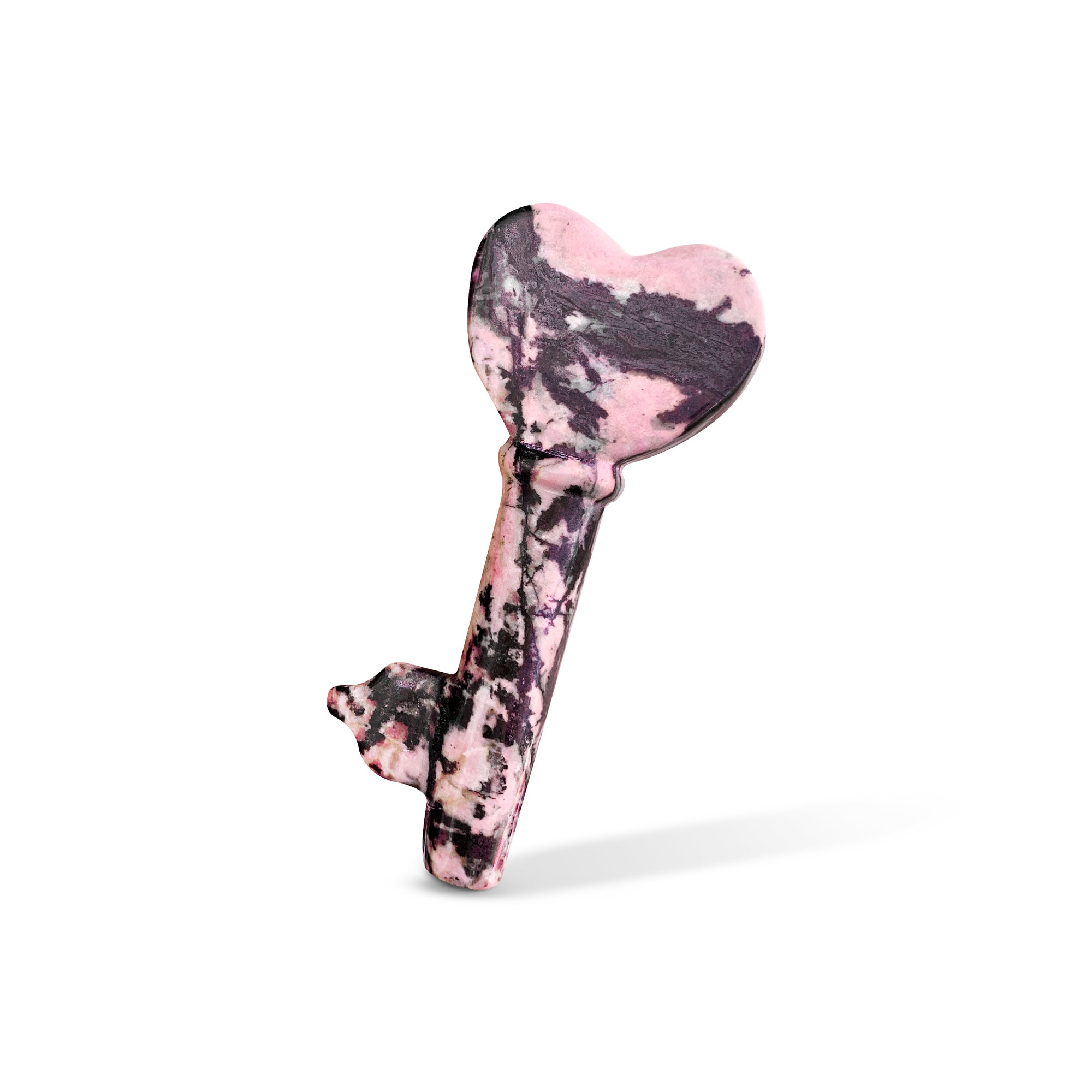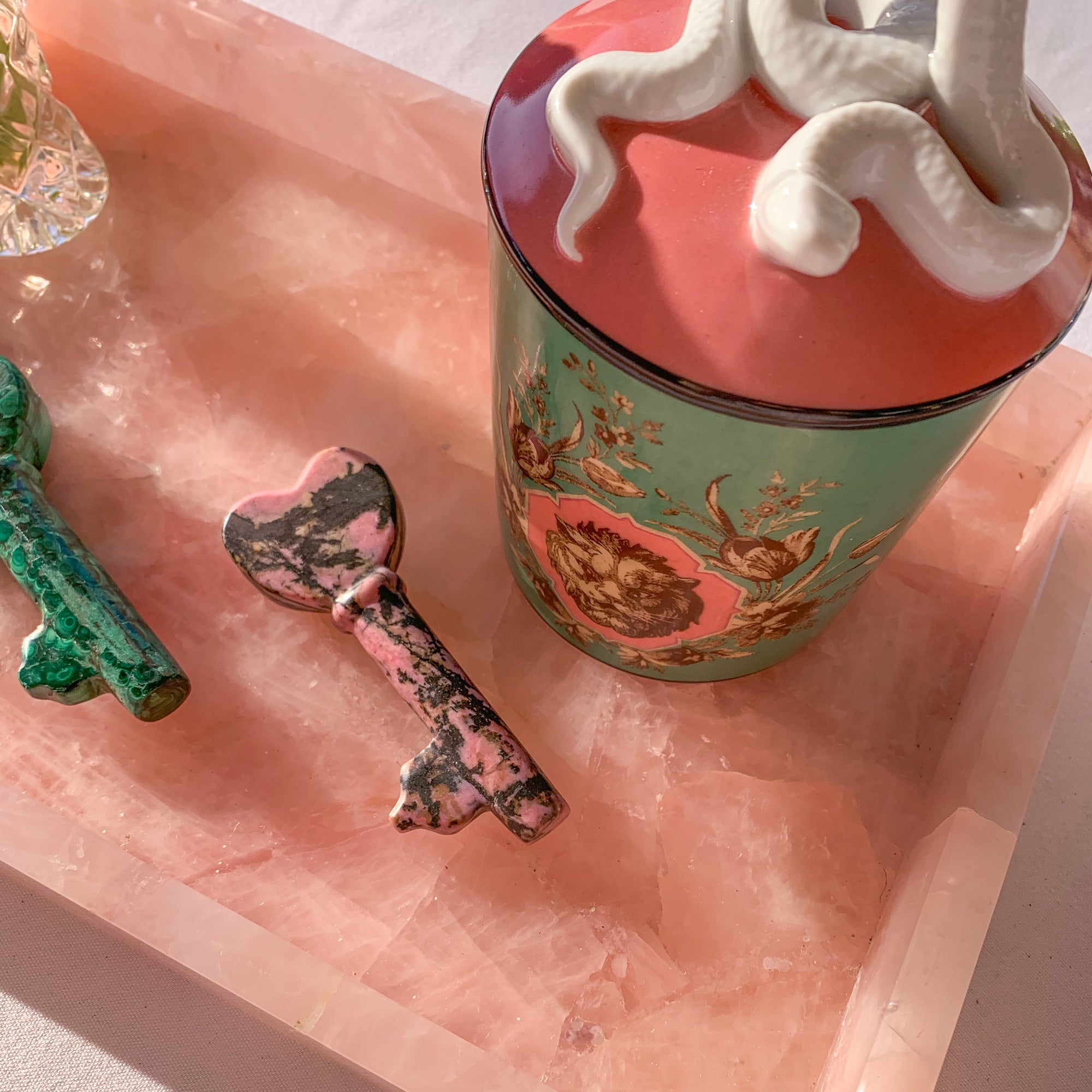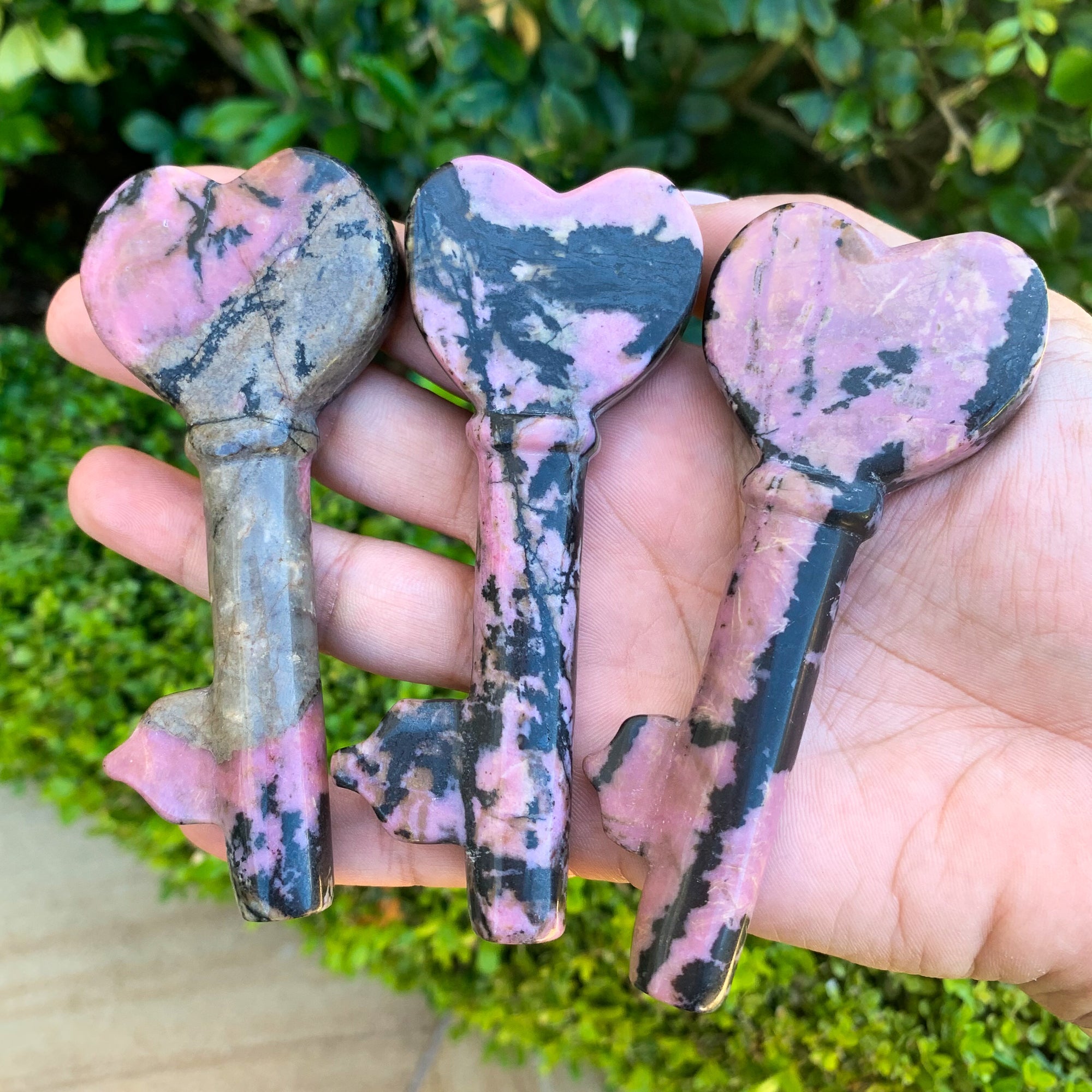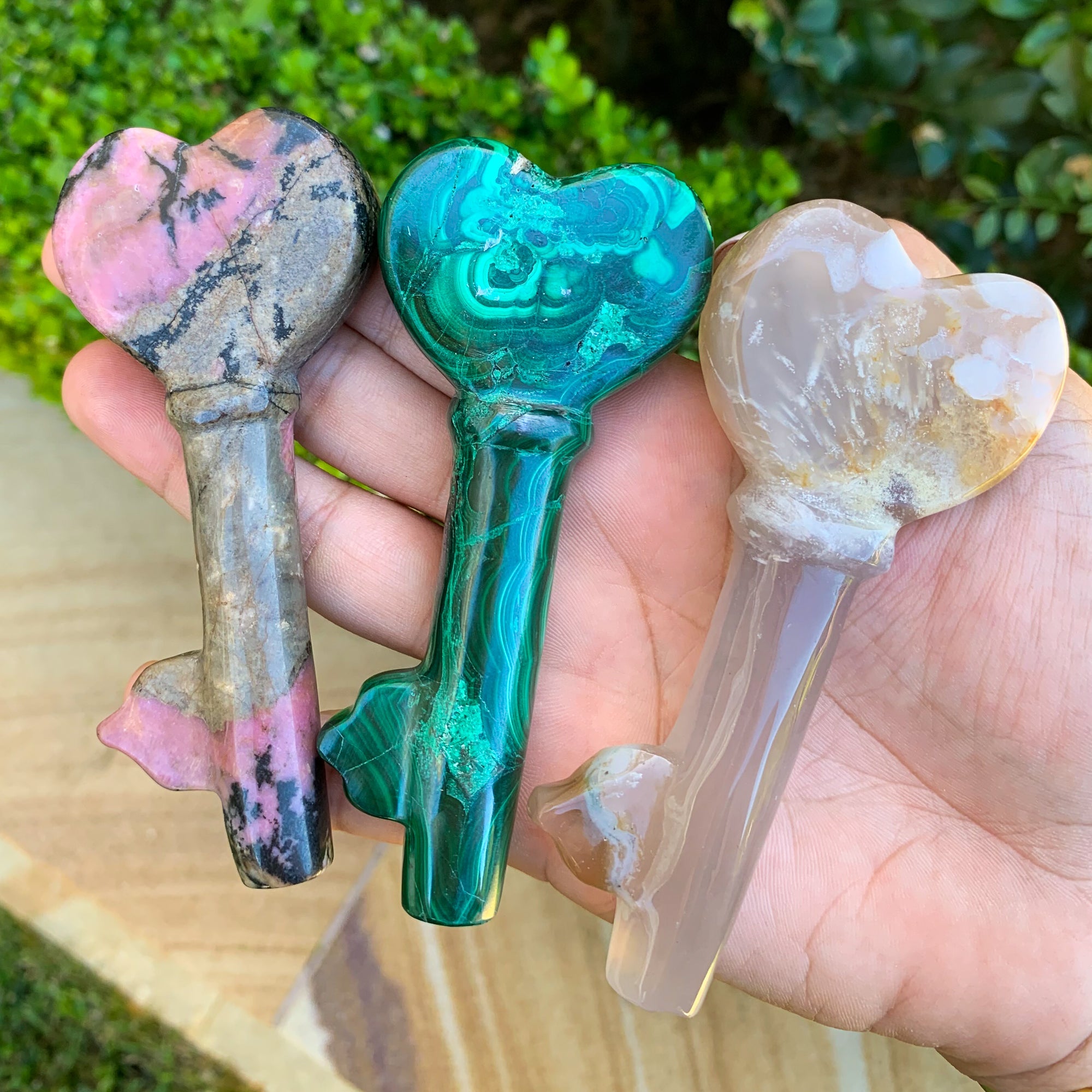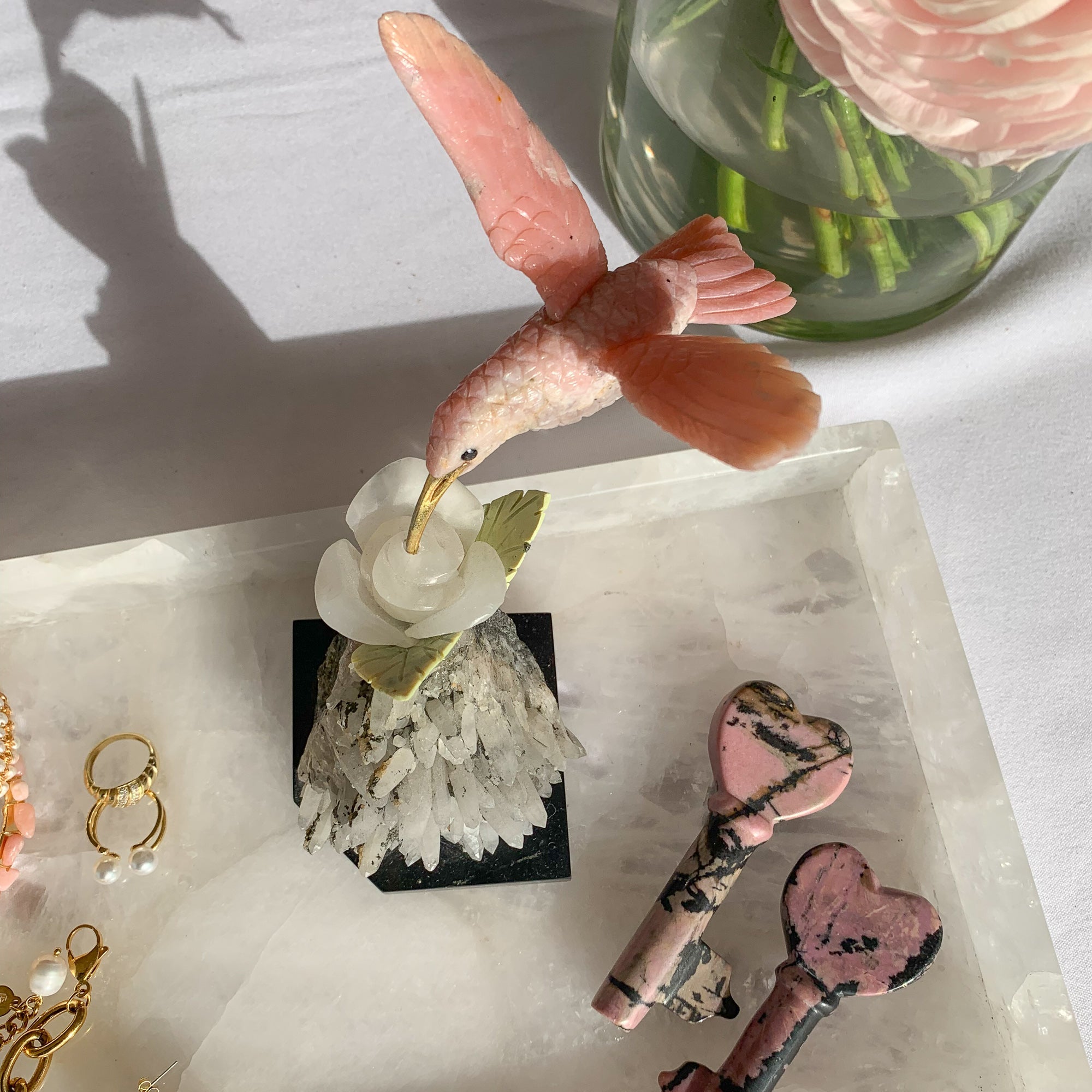 RHODONITE KEY
$169.00 AUD
or make 4 interest-free payments of $42.25 AUD fortnightly with
More info
KEY-RHONIT
The gorgeous stone needs to be used more and seen! It's simply too stunning but rarely found in the market, especially in homewares. Make your coffee table decor stand out with this beauty. 


10cm length
104 grams in weight
About Rhodonite
Rhodonite is a stone of compassion, an emotional balancer that clears away emotional wounds and scars from the past, and that nurtures love.  It stimulates, clears and activates the heart.  Rhodonite grounds energy, balances yin-yang, and aids in achieving one's highest potential.  It heals emotional shock and panic. It also encourages unselfish self-love and forgiveness.  Promotes remaining calm in dangerous or upsetting situations.  Builds confidence and alleviates confusion.
Rhodonite relieves insect bites and can reduce scarring.  It aids bone growth and the hearing organs.  Rhodonite stimulates fertility.  It treats emphysema, auto-immune diseases and stomach ulcers.  Eases inflammation of joints and arthritis.