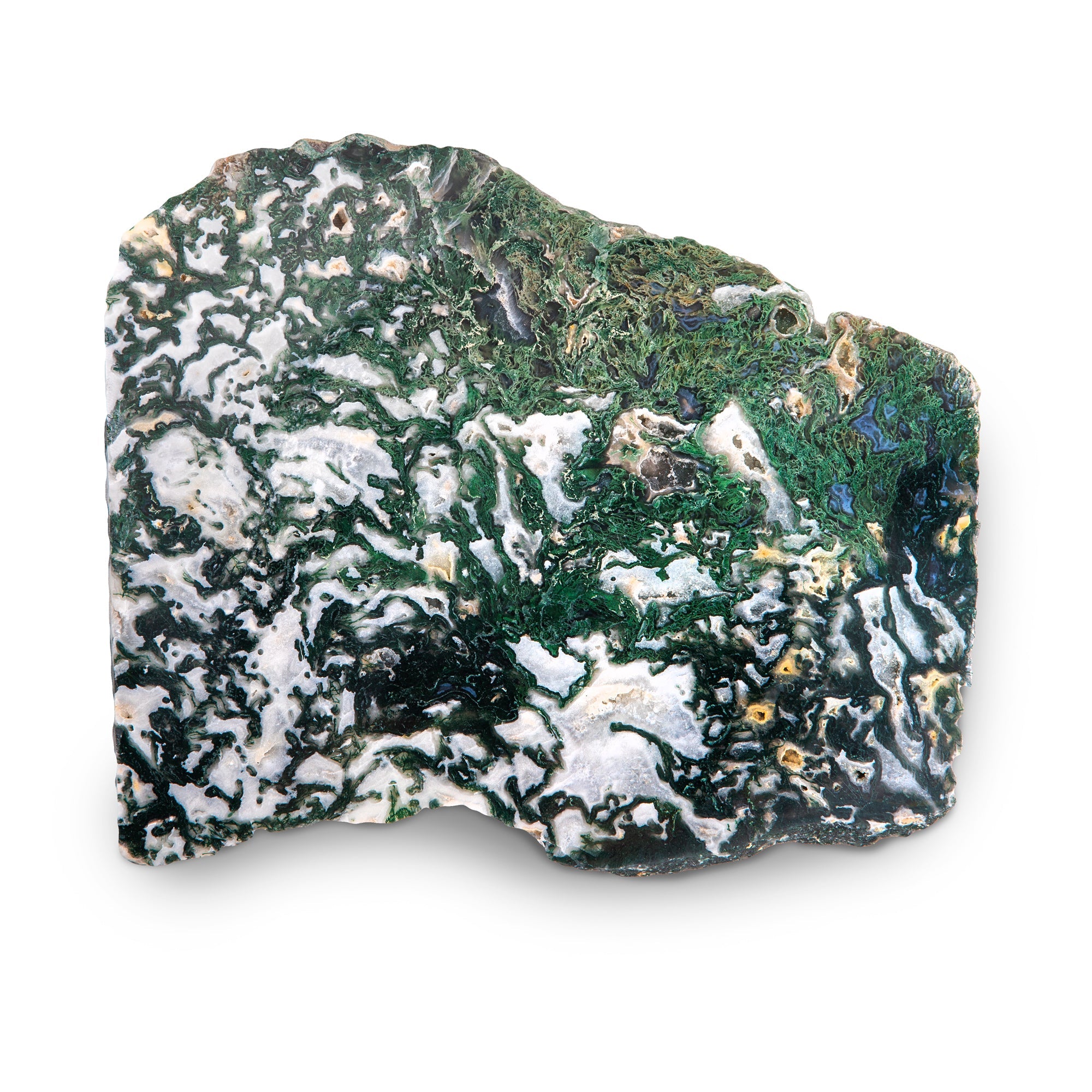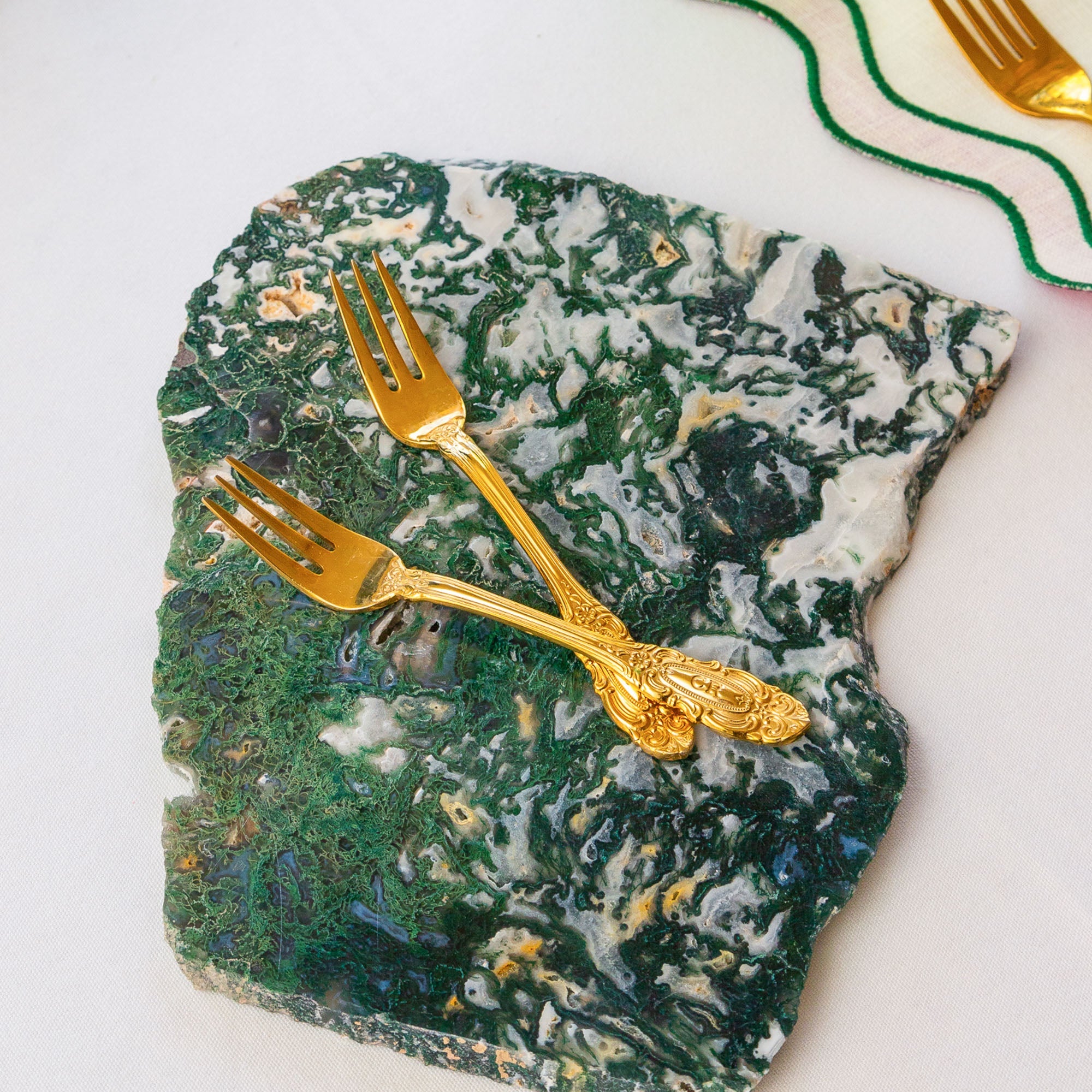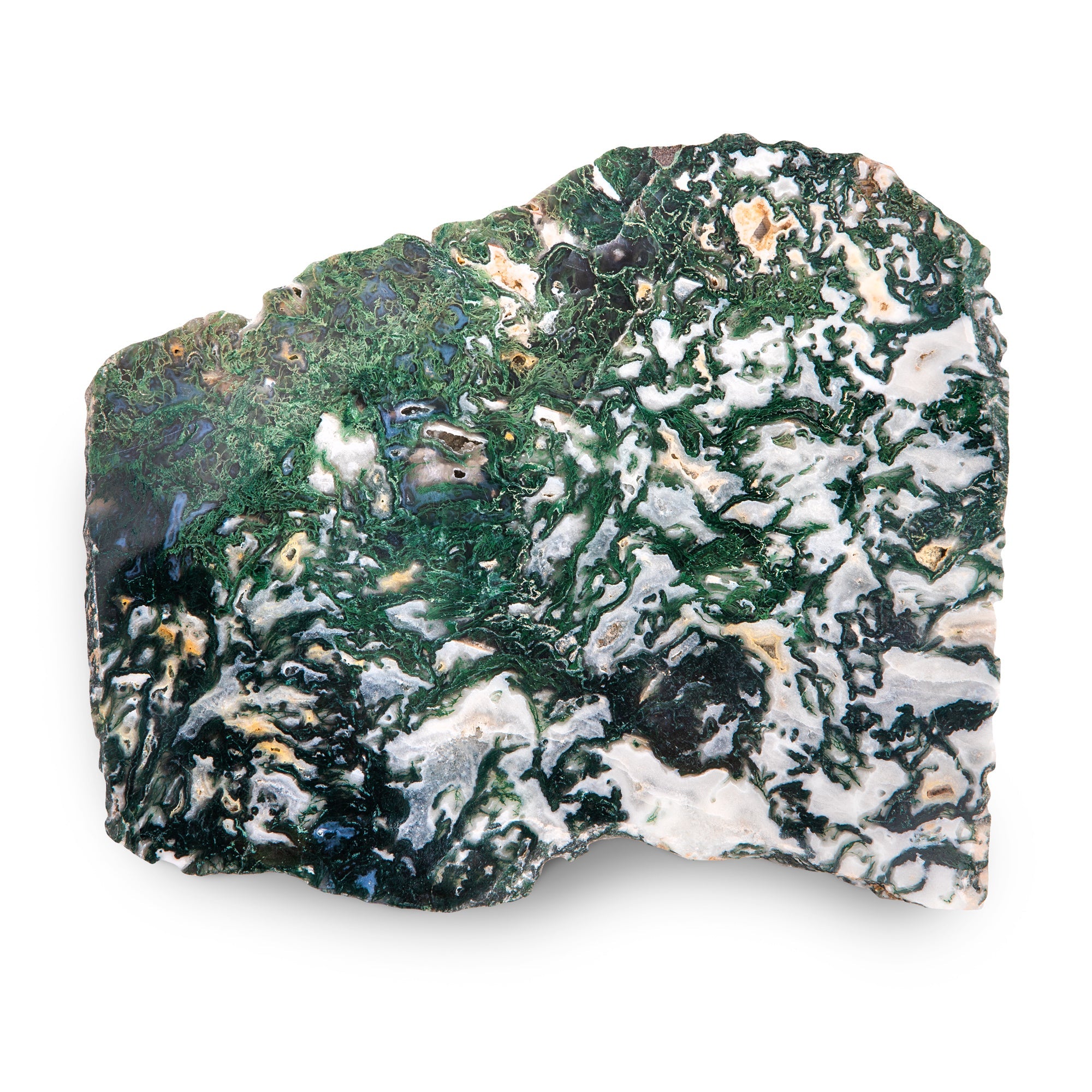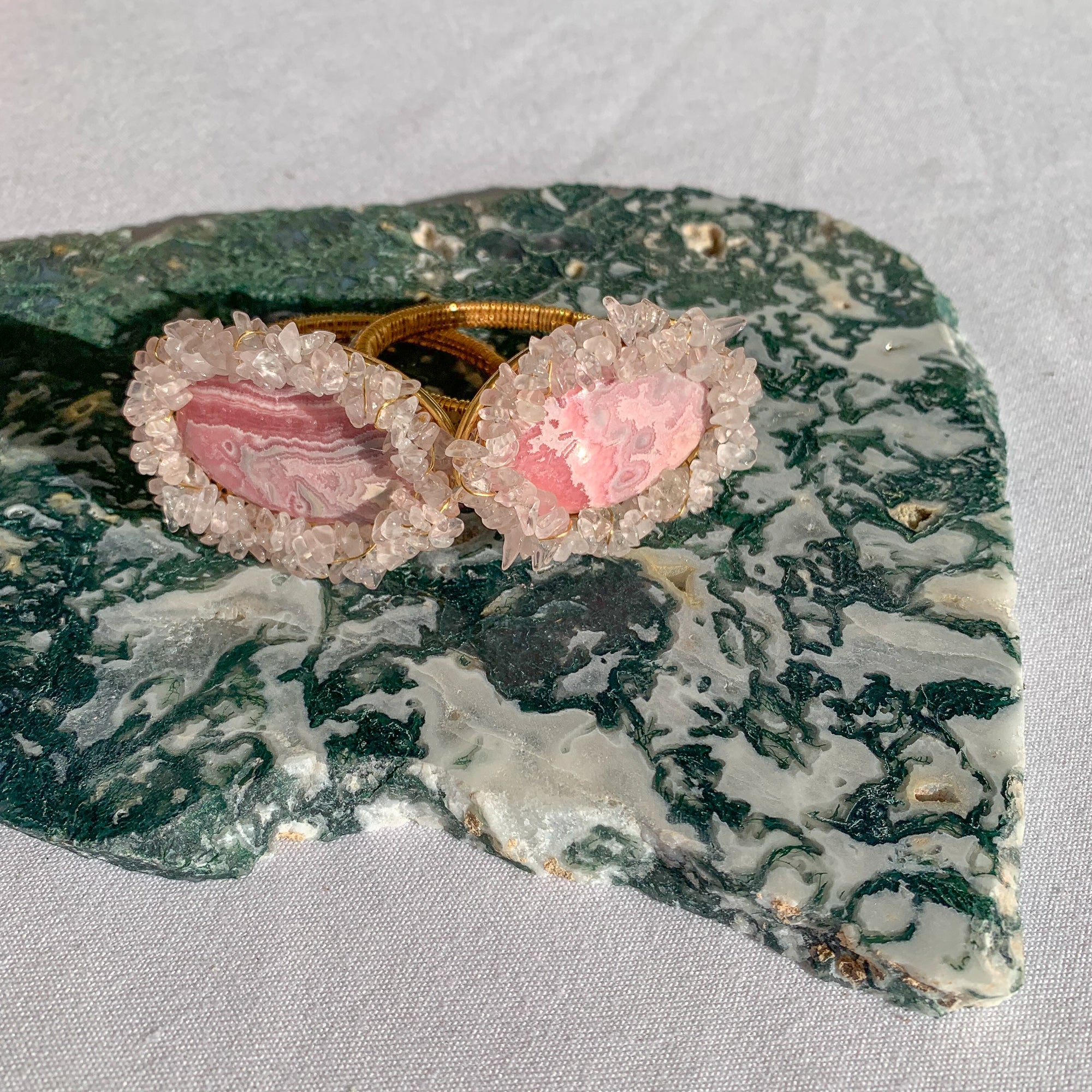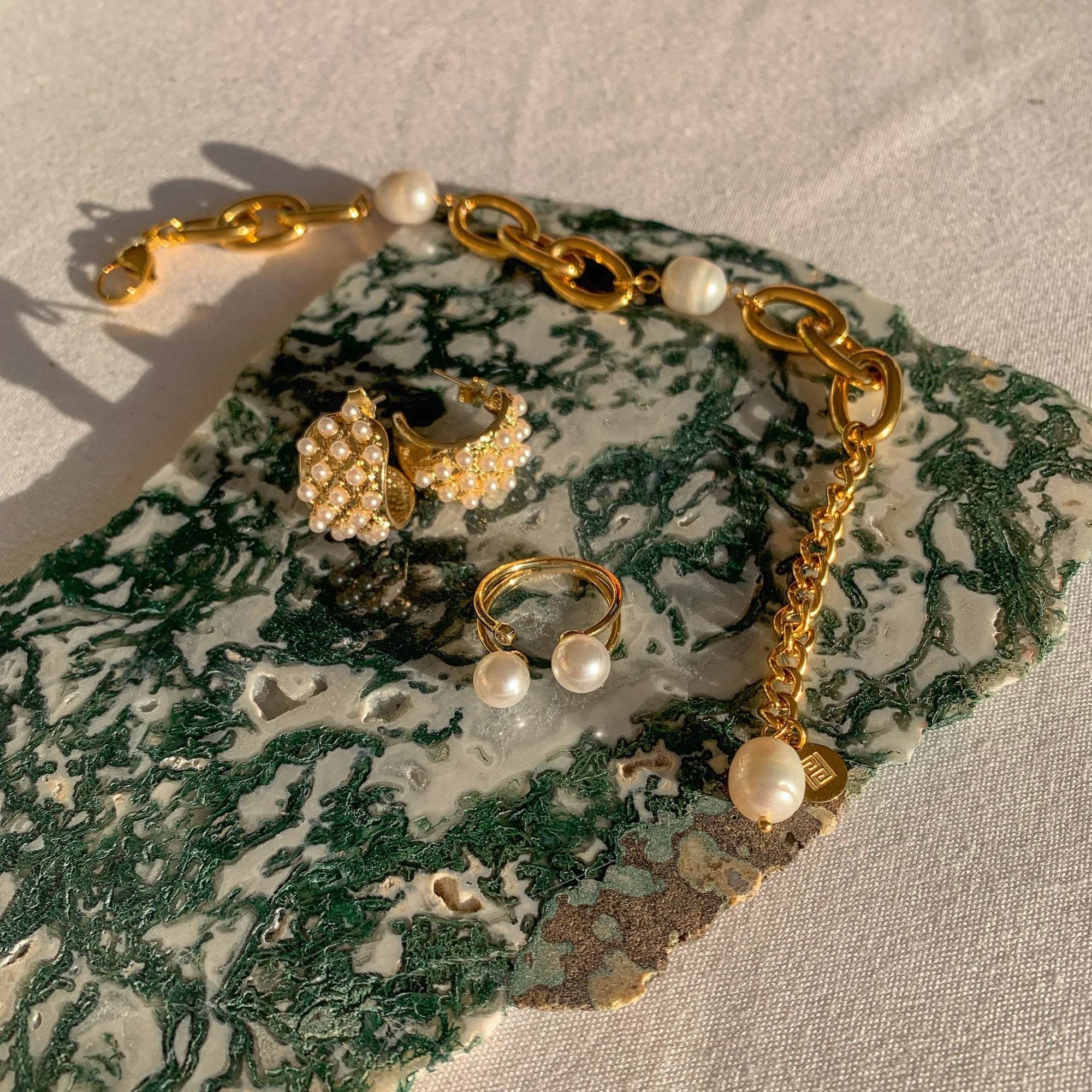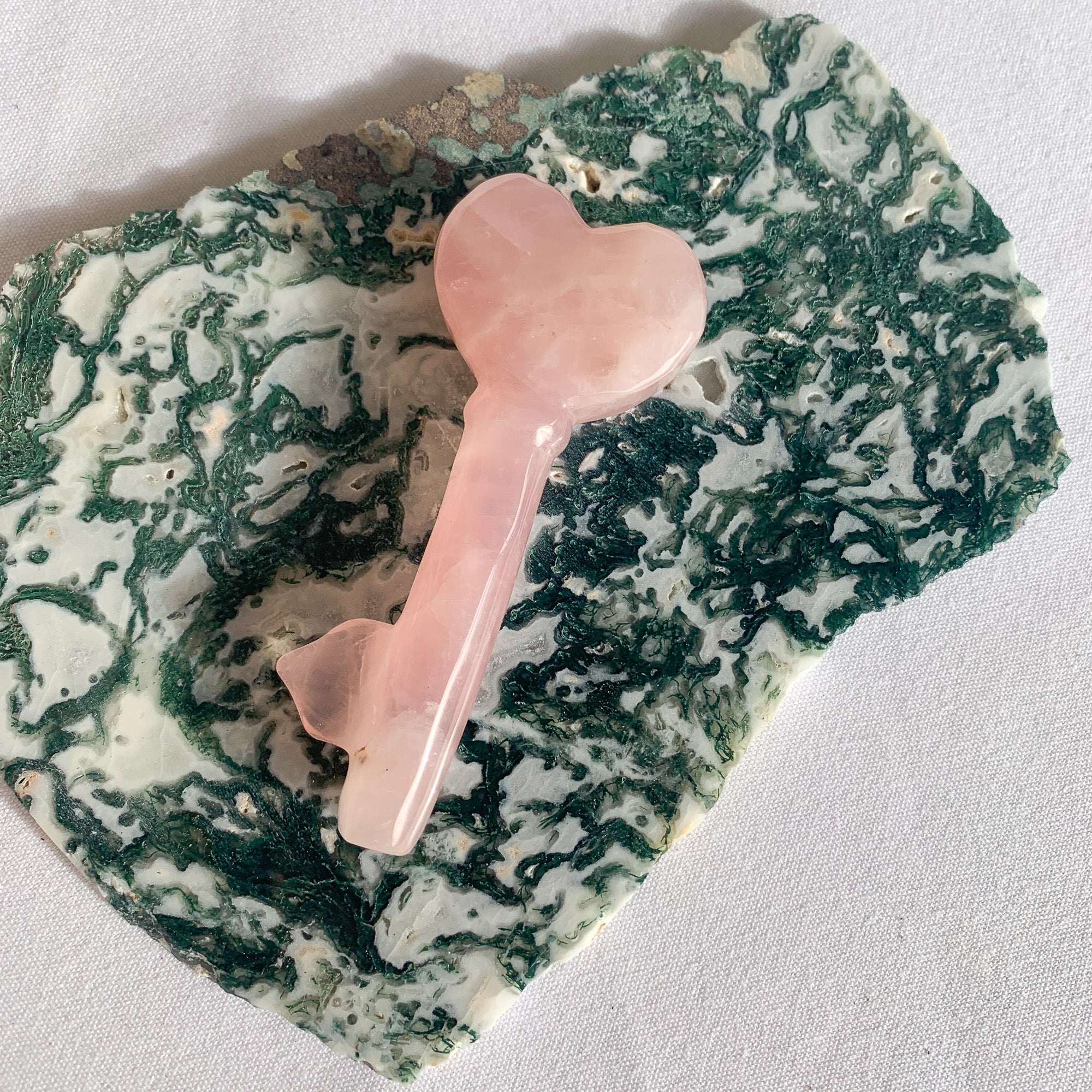 MOSS AGATE SLAB
$189.00 AUD
or make 4 interest-free payments of $47.25 AUD fortnightly with
More info
MOSS-SLB
 Talk about must have slabs right here! These large moss agate slabs are beautiful with their deep green and white patterns. Polished stone on the front and back with small pockets of exposed druzy that is seen from both sides. 


 Use as a tray to place jewellery or a candle or even use as a double coaster for drinks. 


Sizes are approximately 20 cm length by 15 cm width.
Larger pieces can be custom cut to your preferences. Simply email info@jimenaaalejandra.com to enquire and receive pricing. 


100 % natural. No two moss agate stones are the same, making each and every one unique.


About Moss Agate 
Like many other gemstones, moss agate has metaphysical properties that carry deep meaning.
One of green moss agate's meanings is that it encourages a sense of tranquillity and emotional balance. It's said to be extremely helpful to those experiencing a strong sense of aggression or any other overwhelming emotions.
Moss agate brings calm and helps draw us closer to nature. It makes us feel more patient when we need to disconnect from the chaos and bustle of the modern world.