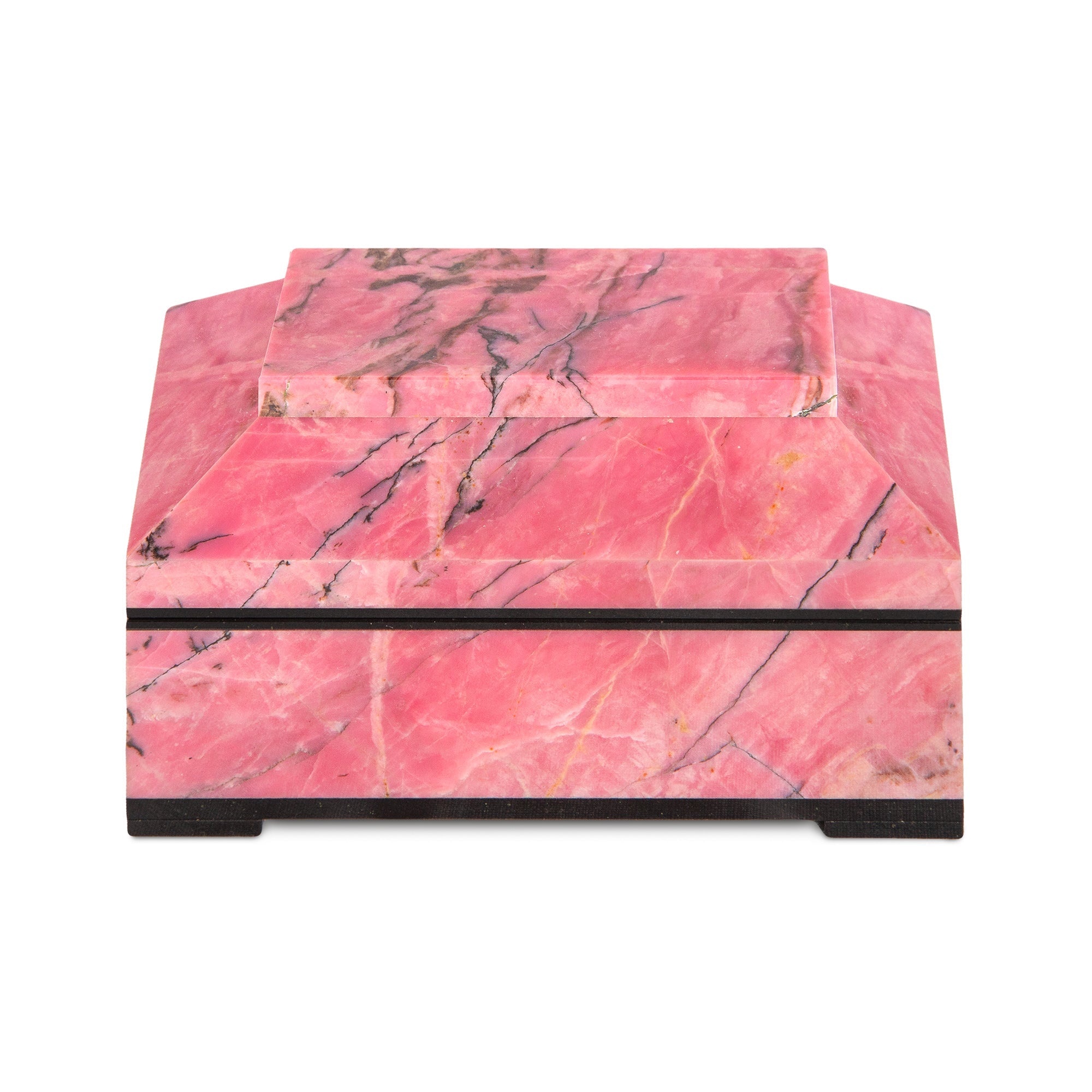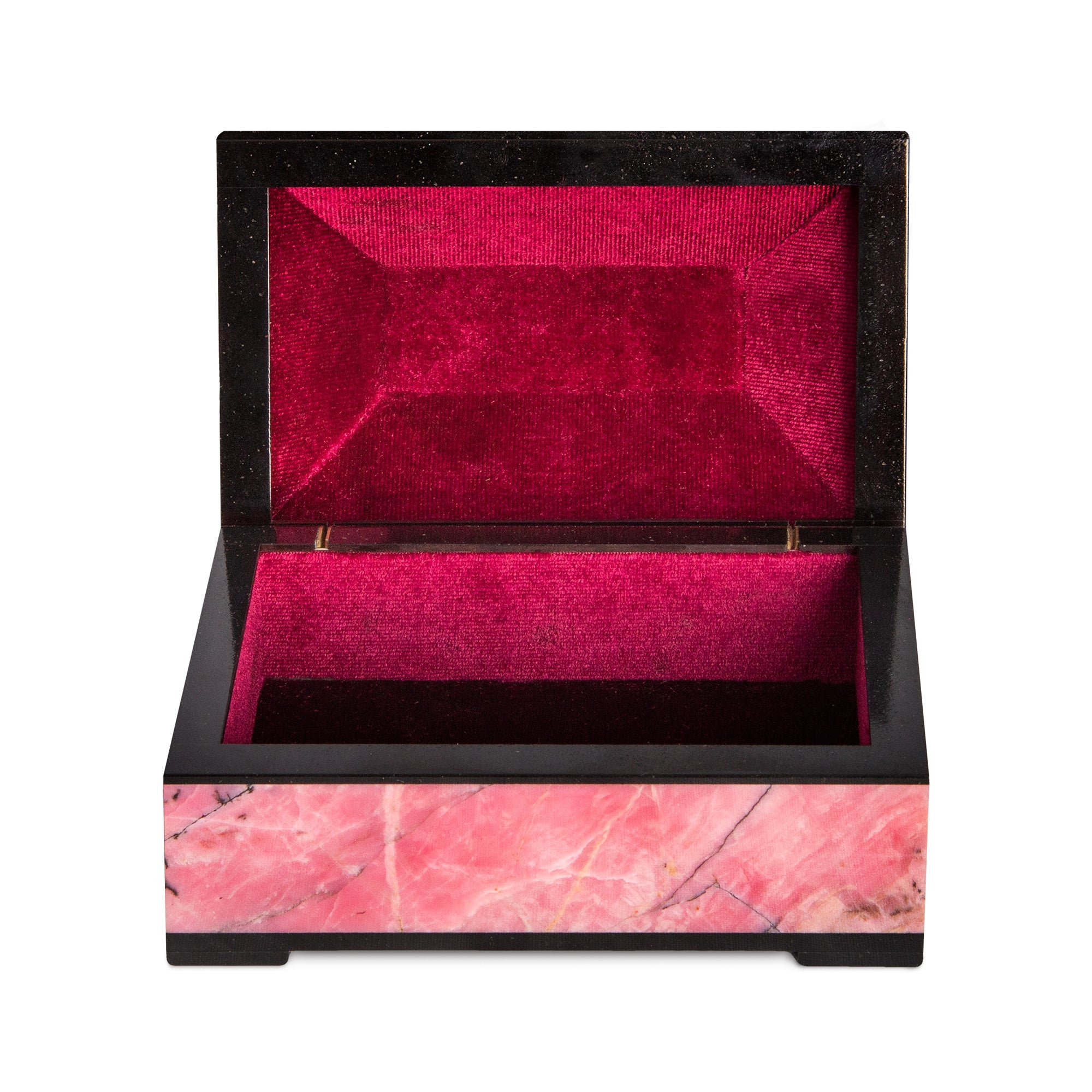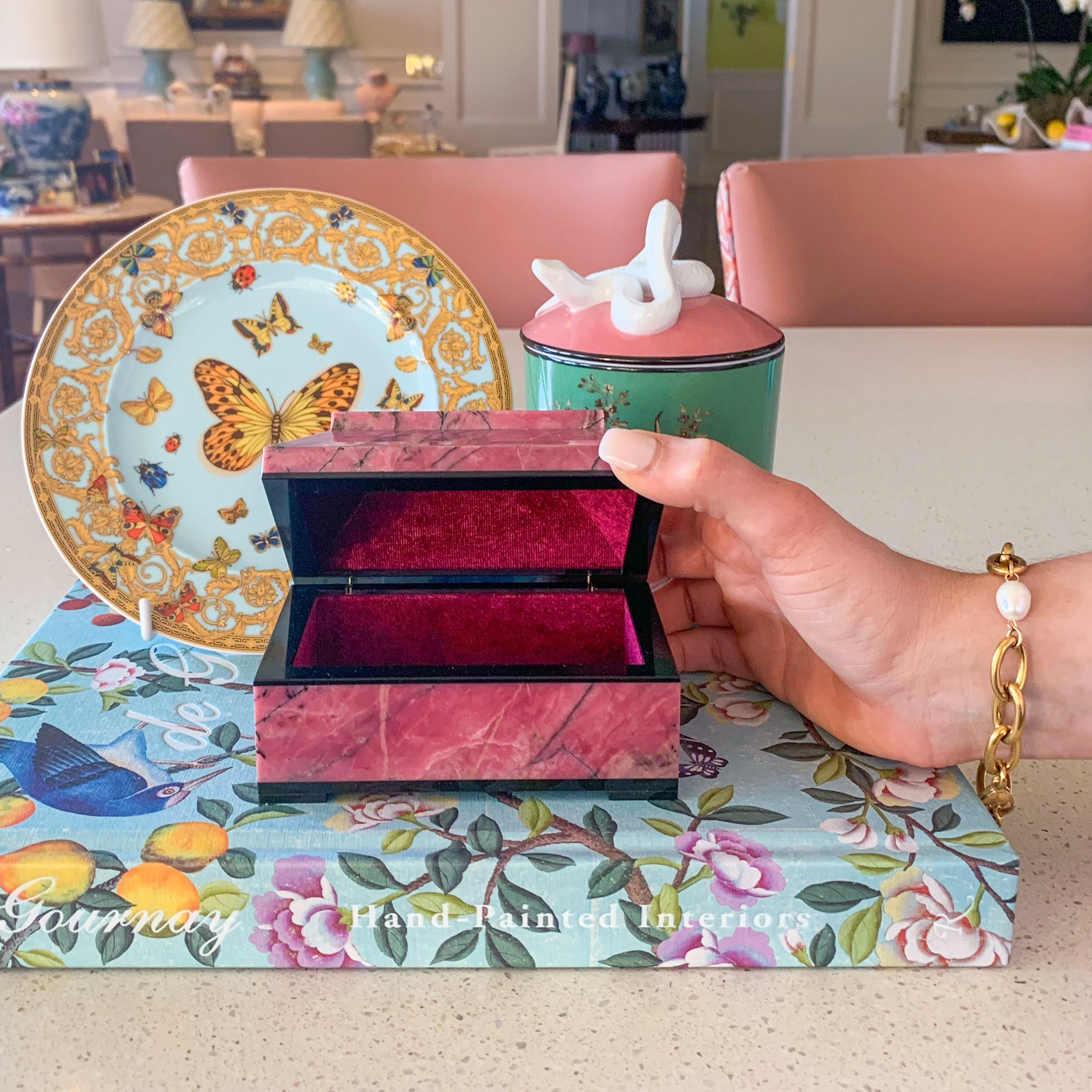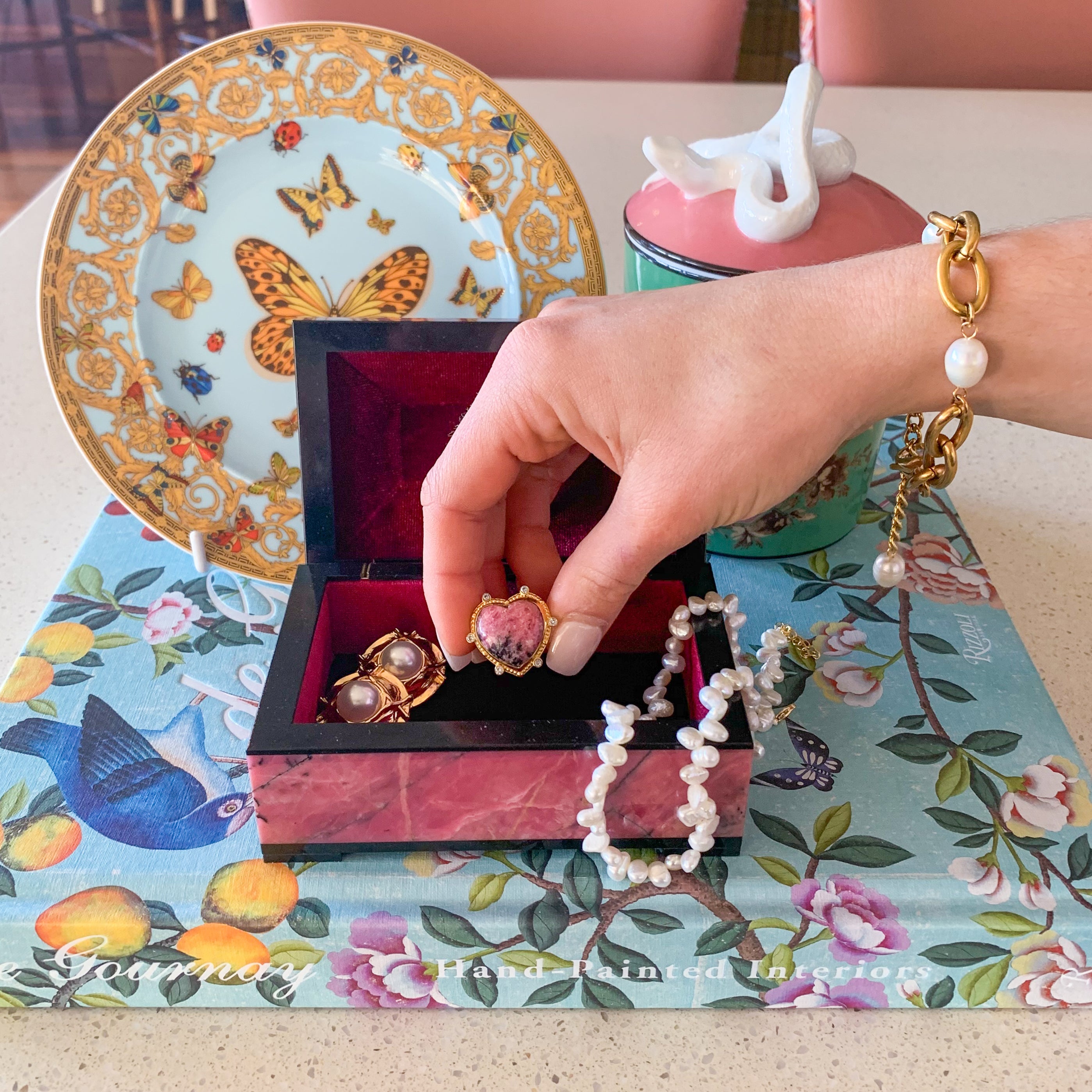 RHODONITE BOX
$1,300.00 AUD
or make 4 interest-free payments of $325.00 AUD fortnightly with
More info
RHO-JBOX
PRE ORDER ONLY
This attractive and unique layered natural semi precious gemstone box in Rhodonite adds interest and luxury to your home decor wherever you choose to place it. This one-of-a-kind piece designed and stones sourced by Jimena and carved and created by her gemstone team.
Whether you decide to use it to store pieces of jewelry on a vanity/bedside table or place crystals and gemstones inside on a coffee table sitting on top of a stack of books or in a tray with other interesting decor pieces to suit your style.  
The box features:
Gold plated hinges
Luxury velvet interior for a high end finish
Black lacquered trim/border both on the inside of the lid and box itself
4 black feet to avoid scratching on surfaces
The box is 12cm L x 8 cm W x 7.5 cm D
The box is heavy and weighs 739 grams
Healing Properties of this Gemstone:
A powerful healing stone for relationships, the Rhodonite crystal encourages clear communication, the lifeline for a strong and healthy union. With the Rhodonite crystal included in your life, always look on the pink side of life, even in times of stress and trauma xox 
DISCLAIMER
Due to the one-of-a-kind nature of natural stone pieces, exact colour and stone patterns may vary slightly between item shown here and items received.
[widgetic-faq-accordion id=597e9ed7ecb2a1cf1b8b456a autoscale=on width=569 height=510 resize=allow-scale-down]